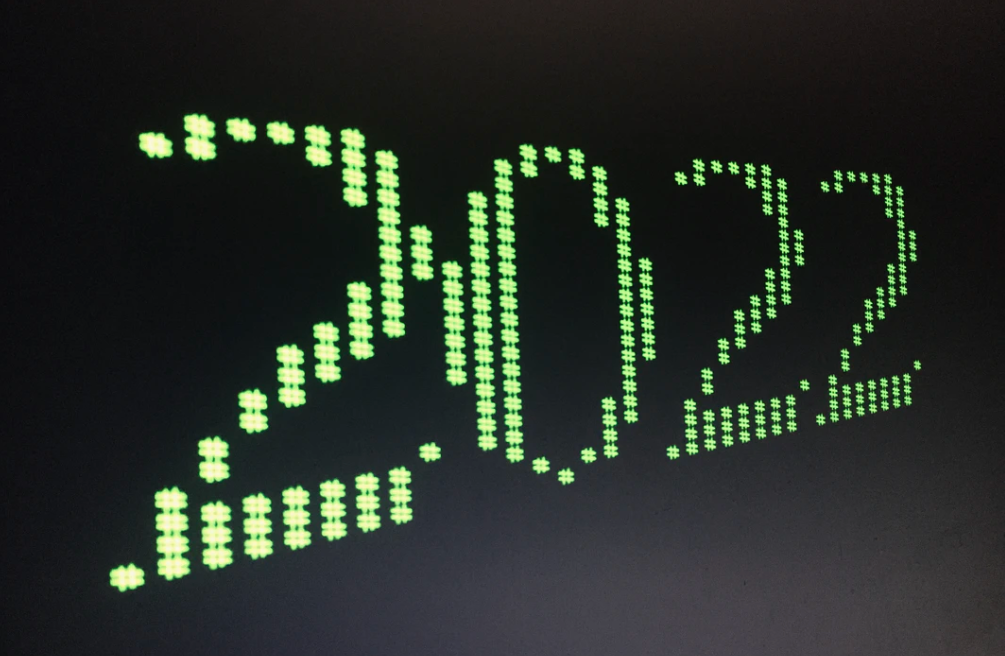 This year we thought we'd get back to normal, and well… that didn't happen!
This year has been another tough one for everyone- more lockdowns, working from home, and restrictions. We've carried on adapting the way we work and communicate and have again highlighted the benefits of using remote systems.
After another extremely difficult year, the pride we feel towards our NHS clients has only grown, they have been resilient and hard working and we'd like to thank them.
We updated our phones system and introduced new and improved phones that link with MS Teams, which enable more efficient remote working.
We have also begun to phase out our 0845 number and in it's place, are using our office number- 01677 392001
We have enjoyed welcoming new customers onto our Microbiological Reporting System, like University Hospital Southampton and East Suffolk and North Essex NHS Foundation Trust.
This year has also seen more and more of our MRS customers moving onto our new and improved MRS 3 system, like Stockton Quality Control, Quality Control North West, and Wales NHS.
On top of the MRS 3 release, we have been busy building on MRS 3 this year. We have been developing an optional second read system that will enable labs using MRS to introduce a random check when entering results. With this new system, if a result set has been chosen to be read again, once the result set has been read it will go into a "second read" list. This is where a different user will be required to re-enter the results without knowing what was entered for the first read. This helps to verify that results are being read correctly by all users, which the MHRA are very keen on. If there is a difference with what has been read between the two reads, the user releasing the results will be required to choose which read to use. The second read system is currently being trialled, and we hope to have it available to offer to all MRS 3 customers early next year.
This year has also welcomed many new Web Communication System users, like Tanfield PC, Snape with Thorpe PC, and most recently, Morton-on-Swale PC.
We have also been lucky enough to be able to hold User Groups in the office in person with some of our Web Communication System users, to make sure that they are able to make the most from their site, and that we can gather important knowledge about the features and ideas that would benefit our clients
Regarding our Web Communication System, we have also created a new service- Web Consultancy- a service in which we carry out accessibility overhauls, update streamlining, style, and much more, which has set off with its first client Aiskew & Leeming Bar Parish Council, and has already sparked interest with some of our other customers.
This year we have also seen big changes in accessibility guidelines come into full swing, and with this comes new features that cater to WCAG2.1 standards, like Web Documents and new ways to display Profiles that is suited to screen readers, and much more.
Many more WCS features have been rolled out this year, including Welcome Page Analytics to help site admins understand how visitors are using their site, Drag + Drop page editing, and the option to Share Multiple Documents.
We welcomed a new member of the team this year, our Customer Support Advisor, Bee, meaning we can offer better, faster support for our customers. Bee also works on our new Consultancy service, optimising WCS and it's features for our customers.
Taking part In this year's Cyber Security Month meant weekly news stories covering how to best stay secure whilst working from home, best practice when creating passwords, knowing the risks, and backing up your data.
James, our MD, gave a £1000 donation to Bedale Primary School to be used towards its Multi Use Games Area (M.U.G.A), which was opened by Middlesbrough Football Clubs Josh Coburn, Middlesbrough Football Club Manager Neil Warnock, and Richmond MP Rishi Sunak.
In place of sending out Christmas cards to all our clients this year, we have donated £200 to the Friarage Hospital's Rutson Ward.
We'd like to take this opportunity to thank everyone who has carried on working with us this year, and the new customers who decided to join us this year.
We wish you all very Happy Holidays, and a Prosperous New Year.
Published: 17/12/2021 Published by: WJPS
Return to News Page.