As of our last update, WCS users can now display their three most recent news stories on the homepage of their site.

Our News feature has always proved popular, it is fantastic for keeping site visitors up to date with everything from big projects to meeting updates.

Considering the popularity of our News feature, we have added a new way to display your three most recent news stories on your homepage!

The new display will use the colour scheme already selected on your site, and is displayed in three boxes on your home page.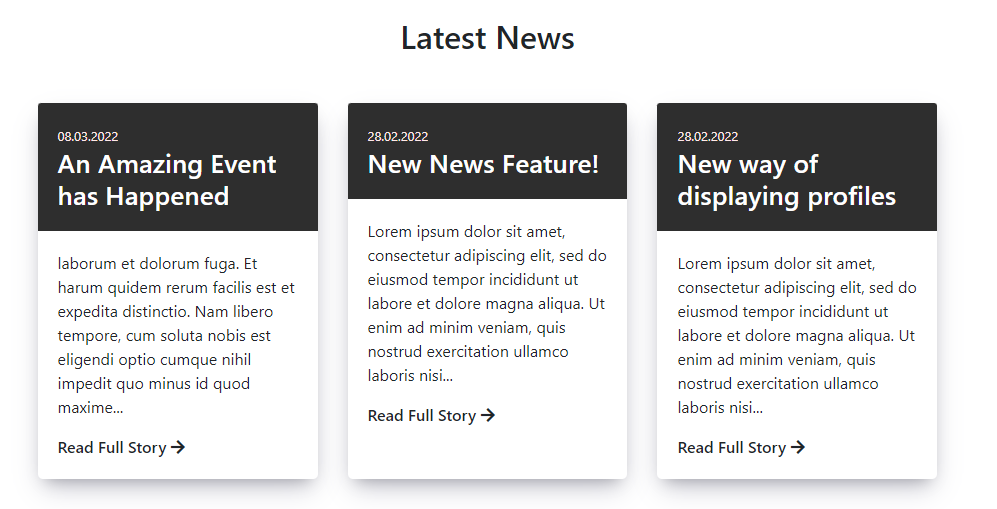 This new feature will help your site visitors quickly navigate to the News section, or help frequent visitors get up to date with the most recent posts.

A few of our clients are already utilising this new feature, including Morton-on-Swale Parish Council, Bedale Community Minibus, and Aiskew & Leeming Bar Parish Council.

For more in-depth tutorials on how best to utilise our News feature, see:
- How to add a News Story
- Writing a News Story - the dos and don'ts
- How to Display Recent News Stories on a Page
Published: 14/03/2022 Published by: WJPS
Return to News Page.